CUSTOM WHOLESALE LUBRICANTS & GREASES
For over 20 years, Summit Lubricants has earned a reputation as a premier quality wholesale lubricant and grease manufacturer to the Aerospace and Military, Food and Beverage, Off-Road Vehicle and Equipment and Heavy Industrial Industries. As an ISO 9001 organization, the keys to our success have been the ability to solve difficult, demanding application requirements and our commitment to the highest quality products and service.
Summit Lubricants is wholly owned subsidiary of Quaker Chemical. We have 20+ years of industry experience. We practice the newest technologies in manufacturing, laboratory equipment, and emission compliance. We focus on innovation and product development and refinement. We have full Laboratory Resources – R&D chemists, Quality control technicians and perform a full range of testing for – ASTM standard grease tests.
Flexible production batch quantities – 100 kg to 20,000 kg (220 lbs to 44,100 lbs)
U.S. Army Qualified Manufacturer of Mil-PRF-10924H lubricant.
ISO 9001-2015 Certified.
Benefits of a Summit Partnership
High-Performance, Innovative Products
Cutting-Edge R&D Capabilities
Flexible, Robust Manufacturing
Global Manufacturing
Expert Packaging and Labeling
Marketing Support
Mutual Profitability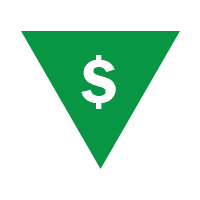 Our Customers
Branding • Marketing
Sales • Inventory • Shipping
Customer Service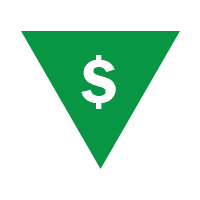 Summit
R+D •Manufacturing
Quality Control • Packaging • Labeling
Inventory• Sales Support
INDUSTRIES
Aerospace
Synthetic, multipurpose greases, resistant to harsh chemicals and formulated for extreme temperatures, speeds, and loads.
Field-tested and qualified to industry or OEM specifications.
Distributed globally.
Military
Principal supplier of MIL-PRF-10924H, a multi-purpose grease for lubrication of ground and air vehicles, equipment and artillery.
Designed for harsh environments, wide temperatures and resistance to oxidation and salt water corrosion.
New biodegradable version.
Distributed globally.
Developed to Meet the Most Severe Operating Conditions
Summit offers a wide variety of NSF H1-registered lubricants, to be used in areas with the risk of incidental food contact. Our products are also approved for the use in Halal and Kosher (Parve) food preparation.
Summits range of lubricants for the equipment in the food and beverage industry have been developed to meet even the severest requirements found in the different application.
With its full range of products, excellent service combined with application expertise Summit helps to:
Keep your equipment trouble-free
Reduce downtime
Increase productivity
Ensure food-safe production
Will fit your HACCP (Hazard Analysis and Critical Control Points) risk-management
Off-Road Vehicles and Equipment
Performance proven lubricants to extend life of equipment
Strong resistance to extreme pressures caused by shock loading
Outstanding lubrication in wide temperature ranges from -40° F to 400° F (-40° C to 204° C)
Excellent corrosion and water resistance
NGLI GC-LB certified greases for chassis and wheel bearings
Free from heavy metals or other environmentally undesirable additives
Environmental friendly products available
Applications:
Earth-moving Machines
Cranes
Rollers
Trucks/Tractors
Conveyors
Combine Harvester
And more…
Full Range of High Performance Greases for Heavy Industrial Applications
Though the majority is based on mineral oil, Summit also offers a range of synthetic greases as well as bio-degradable greases.
Protect equipment and components.
Enable problem-free operation in high or low temperatures, wet environments and under high loads.
Provide longer lubrication intervals.
Applications:
All kind of rolling and sliding bearings
Gears (swivel, open, etc.)
PRODUCTS
Your formula or our formula – Summit can meet your manufacturing requirements.
Aluminum
 Calcium

12-Hydroxystearate
Calcium Sulfonate Complex

Lithium

Simple Soaps
Complex Soaps

Gel
Polyurea
Polytetrafluorethylene (PTFE)
Others Upon Request
Mineral Oils
Synthetic Hydrocarbons

Polyalphaolefins (PAO)
Polyisobutylenes (PIB)
Polyalkylene Glycols (PAG)

Esters
Special Fluids

Perfluorpolyethers (PFPE)
Alkylated Naphthalenes
Silicons

Others Upon Request
Extreme Pressure
Anti-Wear
Rust Inhibitors
Oxidation Inhibitors
Pour Point Depressant
Polymers
Solid Lubricants
Dyes
Daily Manufacturing Capacity: 55,000 kg to 110,000 kg (125,000 lbs to 250,000 lbs)
Batch sizes: 100 kg to 20,000 kg (220 lbs 40,000 lbs)
All Stainless Steel Production Kettles
On-Time Delivery
0.45 kg to 3 kg (1 lb to 6.5 lbs) Tubs/Cans
0.4 kg (14 oz) Cartridges – Shipping packs or shrink-wrapped
16 kg (35 lbs) Pails – Metal or Plastic
50 kg (120 lbs) Kegs
180 kg (400 lbs) Drums
900 kg (2,000 lbs) Disposable Totes
Totes or reconditioned drums with plastic liners are an option if you want to repackage your products in-house.
1,300 kg (3,000 lbs) Reusable Bins
Bulk – Truck Loads up to 18,000 kg (40,000 lbs)
Economical hi-res digital printing using customer artwork
Ideal for shorter print runs, for example, when lot and batch-specific labels are required
Accommodates mail-merge features for further personalization of your labels
We print and apply
Lithographic Labels
Customer supplies lithographic labels for containers and packaging; Summit applies labels
Quality Inspection
Each label is inspected for accuracy and uniformity prior to packing
We also package in generic containers for customers who want to apply labels in-house.