CUSTOM WHOLESALE LUBRICANTS & GREASES
For over 20 years, Summit Lubricants has earned a reputation as a premier quality wholesale lubricant and grease manufacturer to the Aerospace and Military, Food and Beverage, Off-Road Vehicle and Equipment and Heavy Industrial Industries. As an ISO 9001 organization, the keys to our success have been the ability to solve difficult, demanding application requirements and our commitment to the highest quality products and service.
Summit Lubricants is wholly owned subsidiary of Quaker Chemical. We have 20+ years of industry experience. We practice the newest technologies in manufacturing, laboratory equipment, and emission compliance. We focus on innovation and product development and refinement. We have full Laboratory Resources – R&D chemists, Quality control technicians and perform a full range of testing for – ASTM standard grease tests.
Flexible production batch quantities – 100 kg to 20,000 kg (220 lbs to 44,100 lbs)
U.S. Army Qualified Manufacturer of Mil-PRF-10924H lubricant.
ISO 9001-2015 Certified.
Benefits of a Summit Partnership
High-Performance, Innovative Products
Cutting-Edge R&D Capabilities
Flexible, Robust Manufacturing
Global Manufacturing
Expert Packaging and Labeling
Marketing Support
Mutual Profitability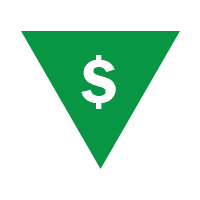 Our Customers
Branding • Marketing
Sales • Inventory • Shipping
Customer Service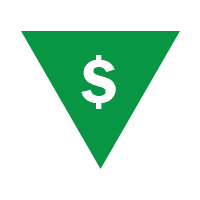 Summit
R+D •Manufacturing
Quality Control • Packaging • Labeling
Inventory• Sales Support
INDUSTRIES
Aerospace
Synthetic, multipurpose greases, resistant to harsh chemicals and formulated for extreme temperatures, speeds, and loads.
Field-tested and qualified to industry or OEM specifications.
Distributed globally.
Military
Principal supplier of MIL-PRF-10924H, a multi-purpose grease for lubrication of ground and air vehicles, equipment and artillery.
Designed for harsh environments, wide temperatures and resistance to oxidation and salt water corrosion.
New biodegradable version.
Distributed globally.
Developed to Meet the Most Severe Operating Conditions
Summit offers a wide variety of NSF H1-registered lubricants, to be used in areas with the risk of incidental food contact. Our products are also approved for the use in Halal and Kosher (Parve) food preparation.
Summits range of lubricants for the equipment in the food and beverage industry have been developed to meet even the severest requirements found in the different application.
With its full range of products, excellent service combined with application expertise Summit helps to:
Keep your equipment trouble-free
Reduce downtime
Increase productivity
Ensure food-safe production
Will fit your HACCP (Hazard Analysis and Critical Control Points) risk-management
Off-Road Vehicles and Equipment
Performance proven lubricants to extend life of equipment
Strong resistance to extreme pressures caused by shock loading
Outstanding lubrication in wide temperature ranges from -40° F to 400° F (-40° C to 204° C)
Excellent corrosion and water resistance
NGLI GC-LB certified greases for chassis and wheel bearings
Free from heavy metals or other environmentally undesirable additives
Environmental friendly products available
Applications:
Earth-moving Machines
Cranes
Rollers
Trucks/Tractors
Conveyors
Combine Harvester
And more…